[ ENGLISH ] Interview with Akane Kanamori, young calligraphist.
2019.01.23 Wednesday
-
by よっしー
I interviewed Ms. Akane Kanamori in December.
Here I would like to quickly introduce her to my English speaking visitors.
Before writing a long introduction note, it will be quick for you to find who she is by showing her art works.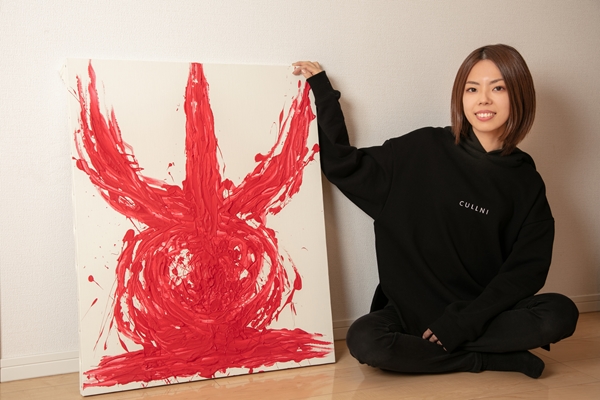 Her art is specialized in Calligraphy if she has to be categorized.
This red color written work is a "LIFE, or LIVE" in Kanji charcter.
The below is a calligraphy textbook style "LIFE, or LIVE".
Even you do not know the Kanji, you can feel that Akane's "LIFE" is more vivid.
In the middle part is like a heart, and above two hands and a head is directing upwards strongly.
And bottom is legs to support volcano like vividness of upper body.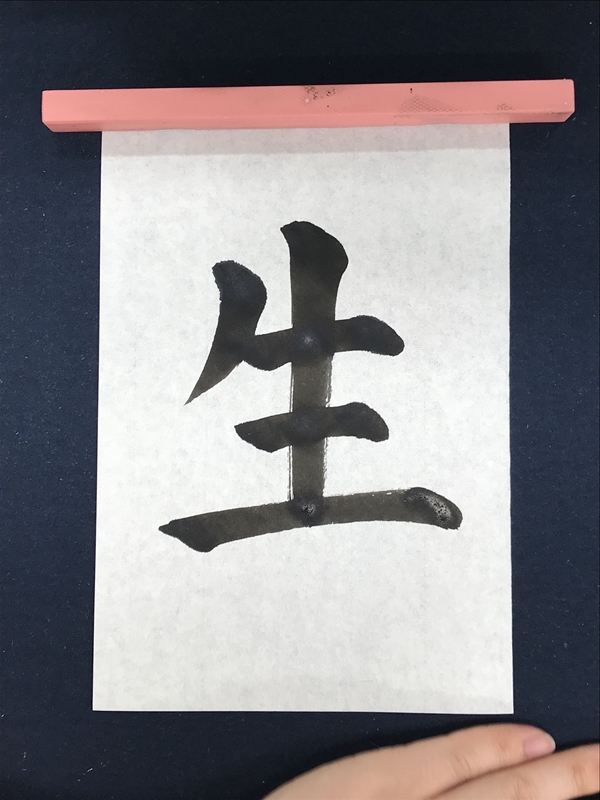 She is currently 27 years old teaching at one of highschool in Japan.
She is a mother of 5 years old girl.
She says she did not want to give up her career because of raising baby is busy.
What she was explaing me was that sending baby to nursery school if the job is an artist.
Of course it depends on the where she lives, but in general without family support
it is very difficult to do "a mother", "a wife", "a teacher", and "an artist" .
In her case, she is a teacher, so she can send her baby to nursery school.
Let me show you more of her works.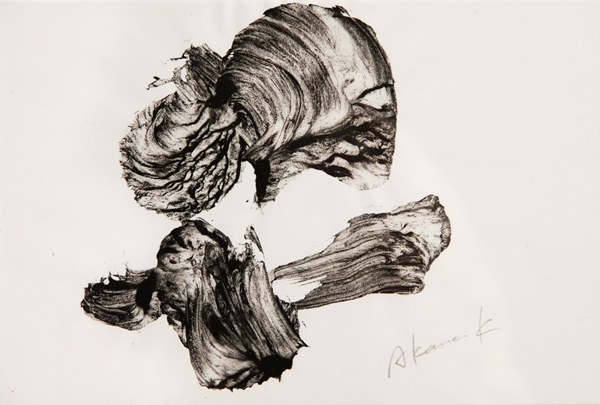 (a child)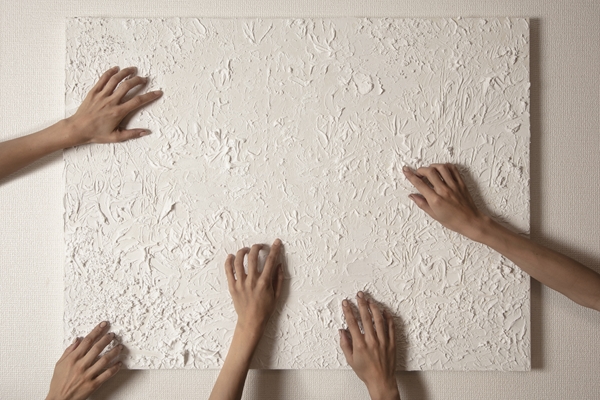 (LIFE: recent works, she used white ink on white campass to draw several hundred LIFE)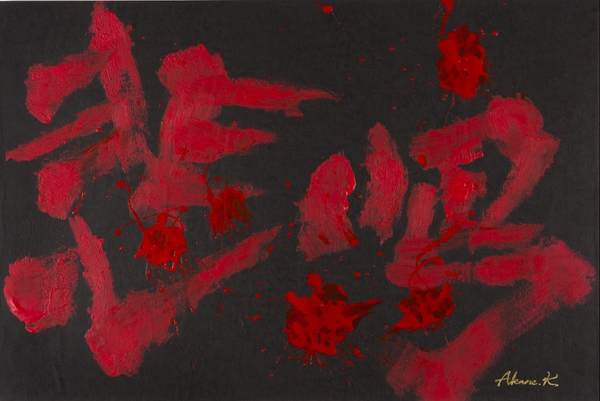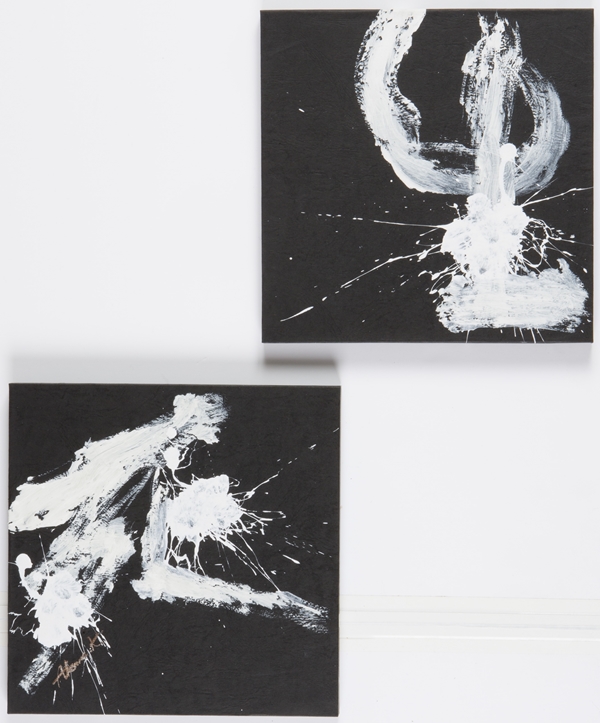 (Screaming (upside) and Live/Death, the above two is a combination works. ) She wrote this with anger after she visited Earthquake in Tohhoku region. People over there still were suffering, but people in Tokyo or other location of Japan were forgetting tradgey after two years. She had a dilemma that Calligraphy was staying away from the real world.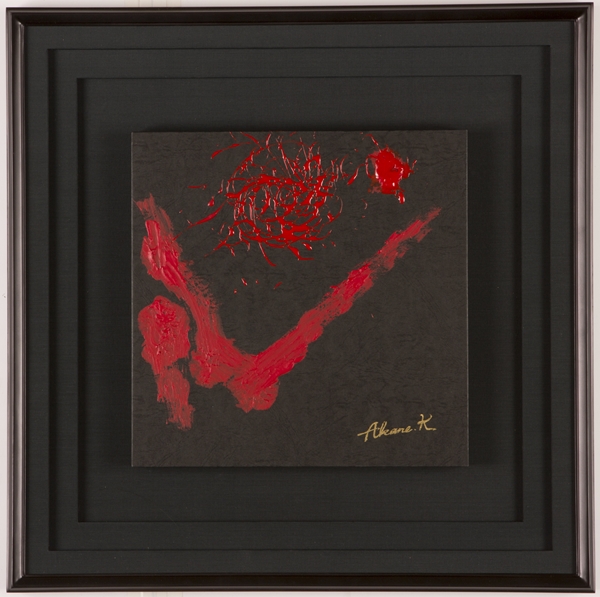 (Mind: This is one of her favorite works. In normal calligraphy touch, the letter of Mind (kokoro) is mild, stable, and roundish. But she wanted to express that Mind has many aspects, anger, irritation, anxiety, that is why she used angular touch to express mind.)
If you are interested in more detailed Akane's interview, please look at the link below. I am happy to introduce her if you are interested in getting touch with her, please contac us.
contact@doyoulikewashi.com
http://blog.doyoulikewashi.com/?eid=165
http://blog.doyoulikewashi.com/?eid=166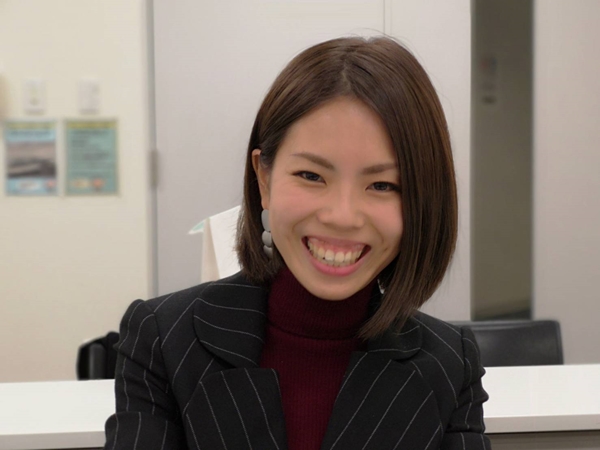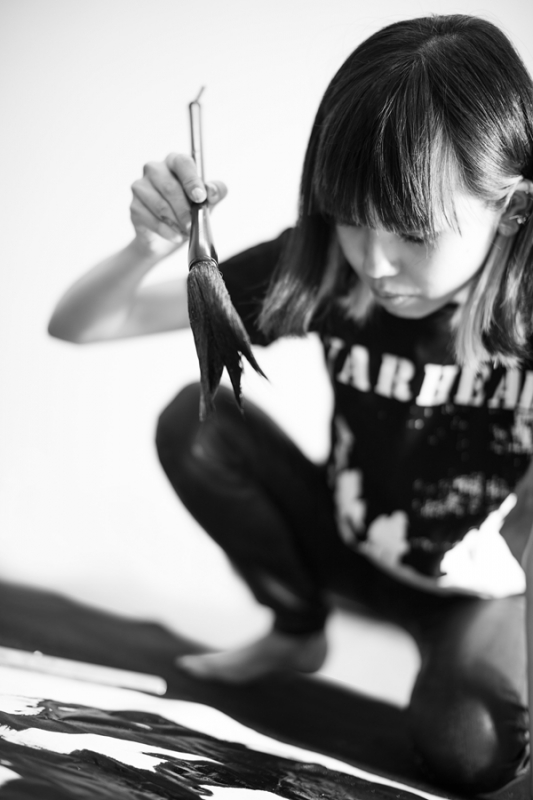 JUGEMテーマ:書道