[ ENGLISH ] "Life would be easier if you don't compare yourself with others."
2019.01.21 Monday
-
by よっしー
I visited a small buddism temple called Manju-In in Kyoto in December.
I am not the buddist at the beginning of this article.
I am not the religious person either, I must say.
In fact, when I was an exchange student in Oregon, I was honored to be given baptized.
The image of Buddism in Japan is so-called Funeral Religion in a big aspect.
Most of people in Japan celebrate Christmas as a commercial reason.
Most of people in Japan visit shrine on the New Years Date to ask for Shinto God to support for full year.
But, majority of people will use Buddiism Ceremonies for funeral.
Monks come to funeral to give prayers.
Visiting temple as a tourist is nothing to do with these religious background.
We are visiting those temples to feel histories, as some of them are 1200 years old.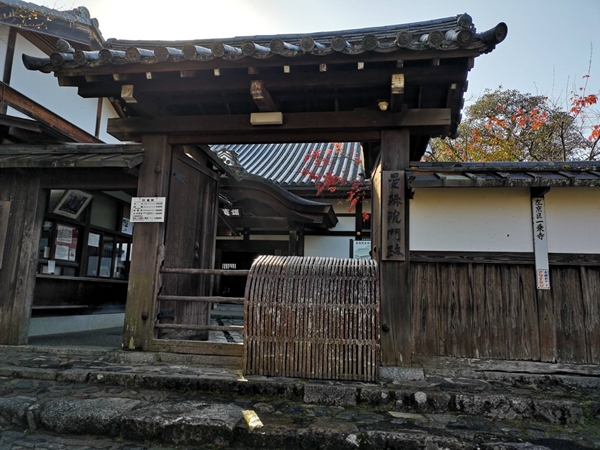 My wife and I enjoyed visiting this Manju-in Temple.
It was so quiet, and fortunately no tourists were there.
While we were walking through the hallway, happned to find the unique calendar.
It was 30 pages calendar and each page contains the advice of Buddist monk.
So, everyday you need to turn each page to see these advice.
At the bottom of each page English translation is posted.
It might be a gateway for some foreign visitors to understand the content of Buddism.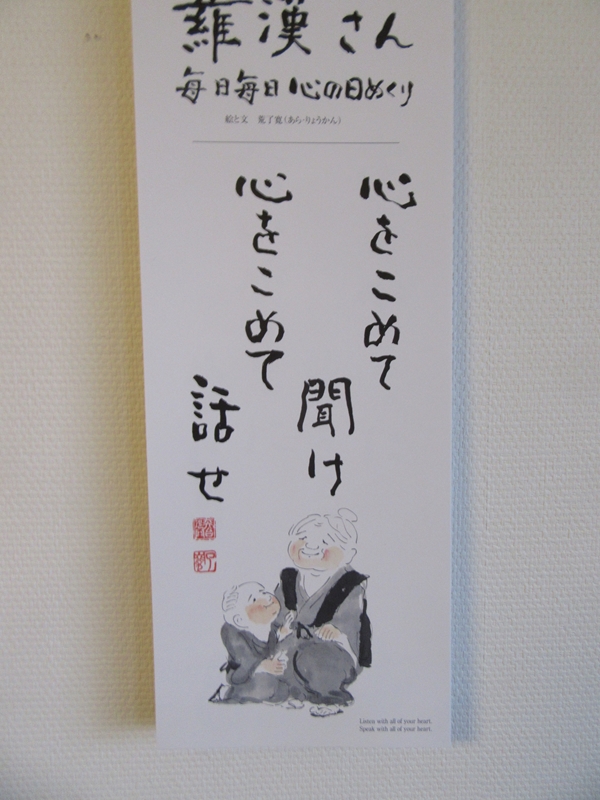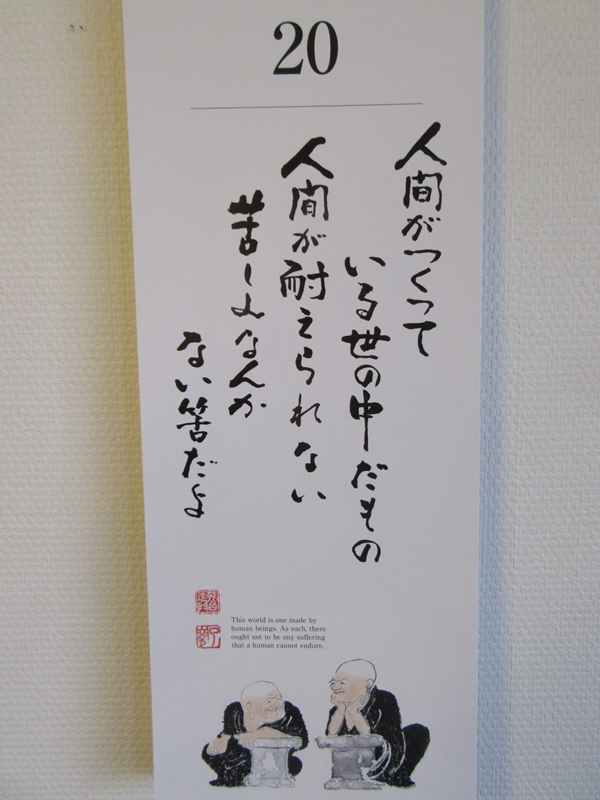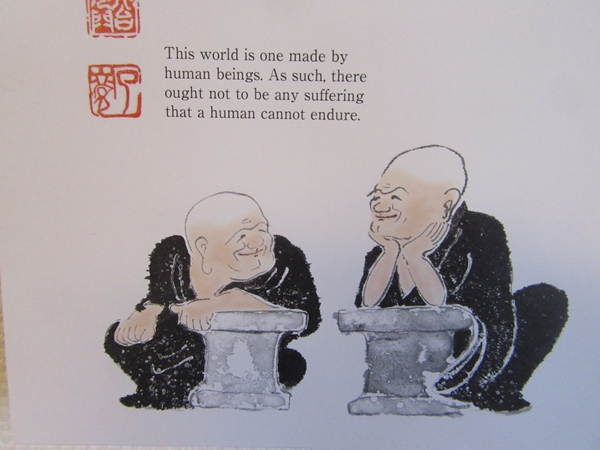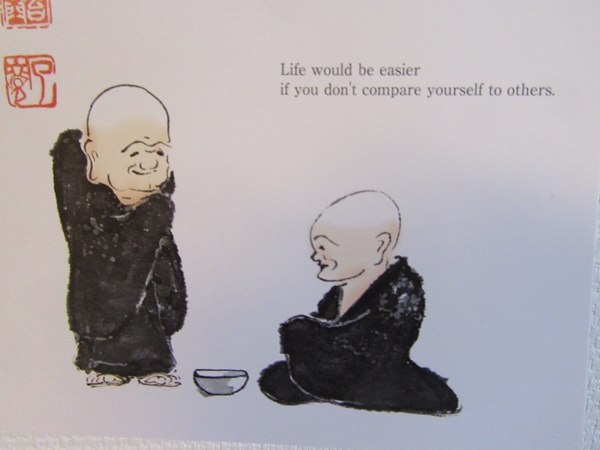 Advice are those Mr. Ara, who used to be the top of Hierchy in Hawaii, Tendai-Shu.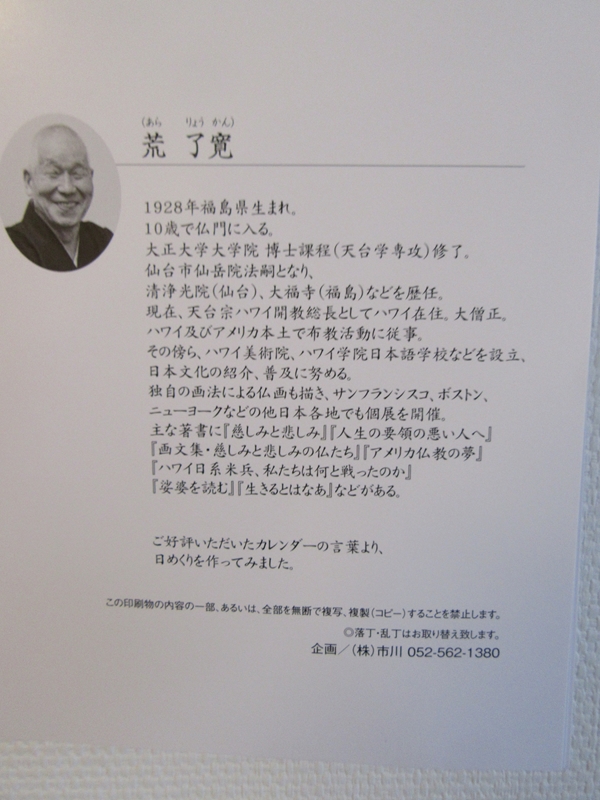 JUGEMテーマ:日記・一般